"Why did you choose dragonflies?"
At my first pottery class – Beginner Wheelthrowing at the community centre – we started with hand building soap dishes. For some reason I put a Dragonfly in the bottom of my soap dish. I liked the way it looked.
I kept sculpting little Dragonflies & putting them on my pottery.
Ten years later I was starting my business & I knew Dragonflies had to be involved, the name Mena Dragonfly felt natural & I just continued putting Dragonflies on pottery.
So it feels more like Dragonflies may have chosen me.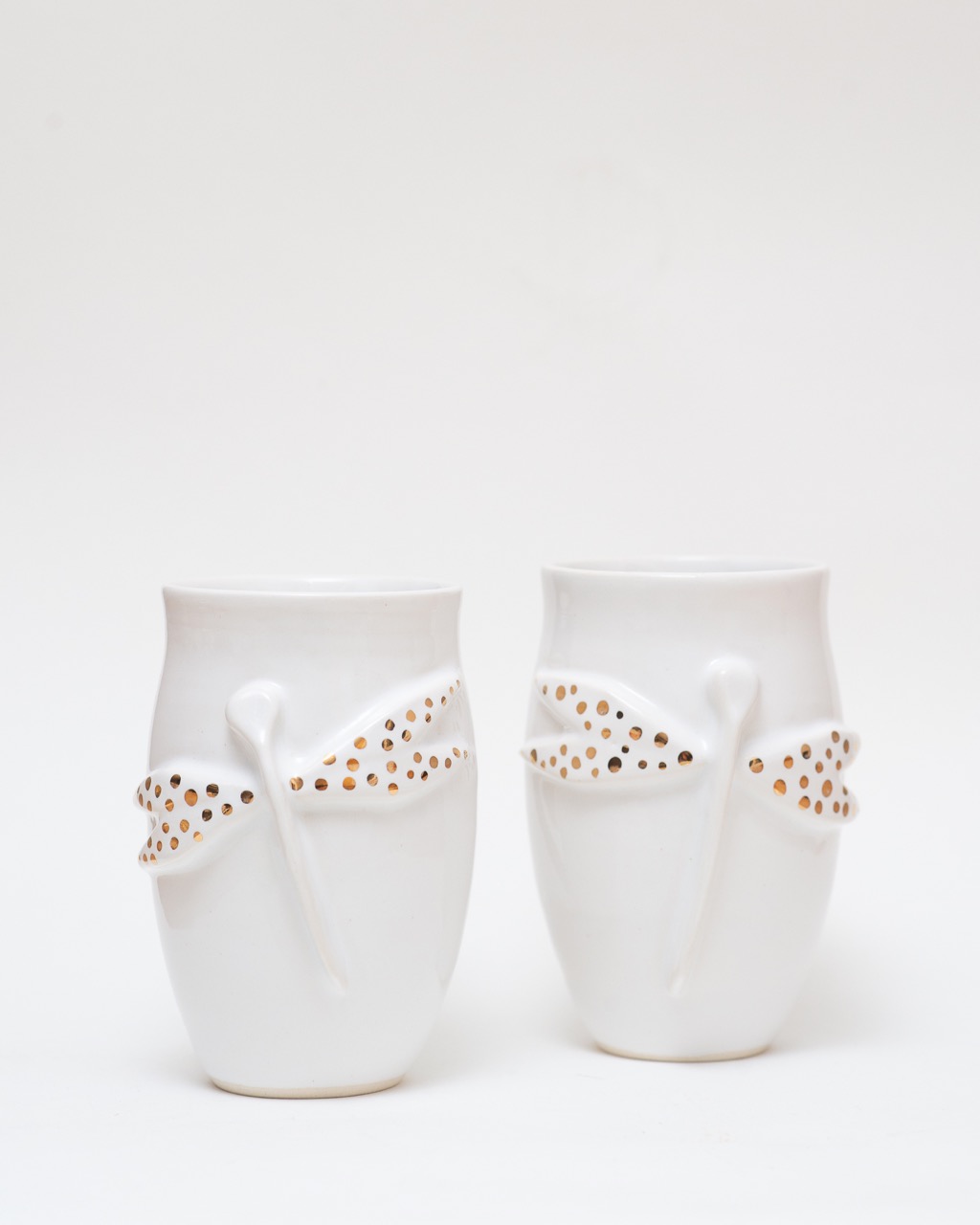 Be amazing, get the newsletter
Come on, you know you want to. Join the Mena Dragonfly newsletter to get early access and exclusive discounts, only for the real ones.